NOTE: This is an example character profile, not a real one. All other Character Profiles should look similar to this one, though.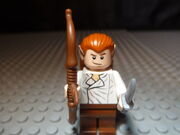 NAME: Tantin Spud.
RACE: Elf
CLASS: Ranger
LEVEL: 0
HEALTH: 25
POWER: 10
GOLD: 100
WEAPONS: Bow and Arrrow/ small knife
ITEMS: None
DESCRIPTION: Tantin enjoys hunting and being in the wild more than anything. To him, there's no place on Ambodia better than getting some fresh air in the wilderness.